Regeneratively Farmed Skin Care? Yes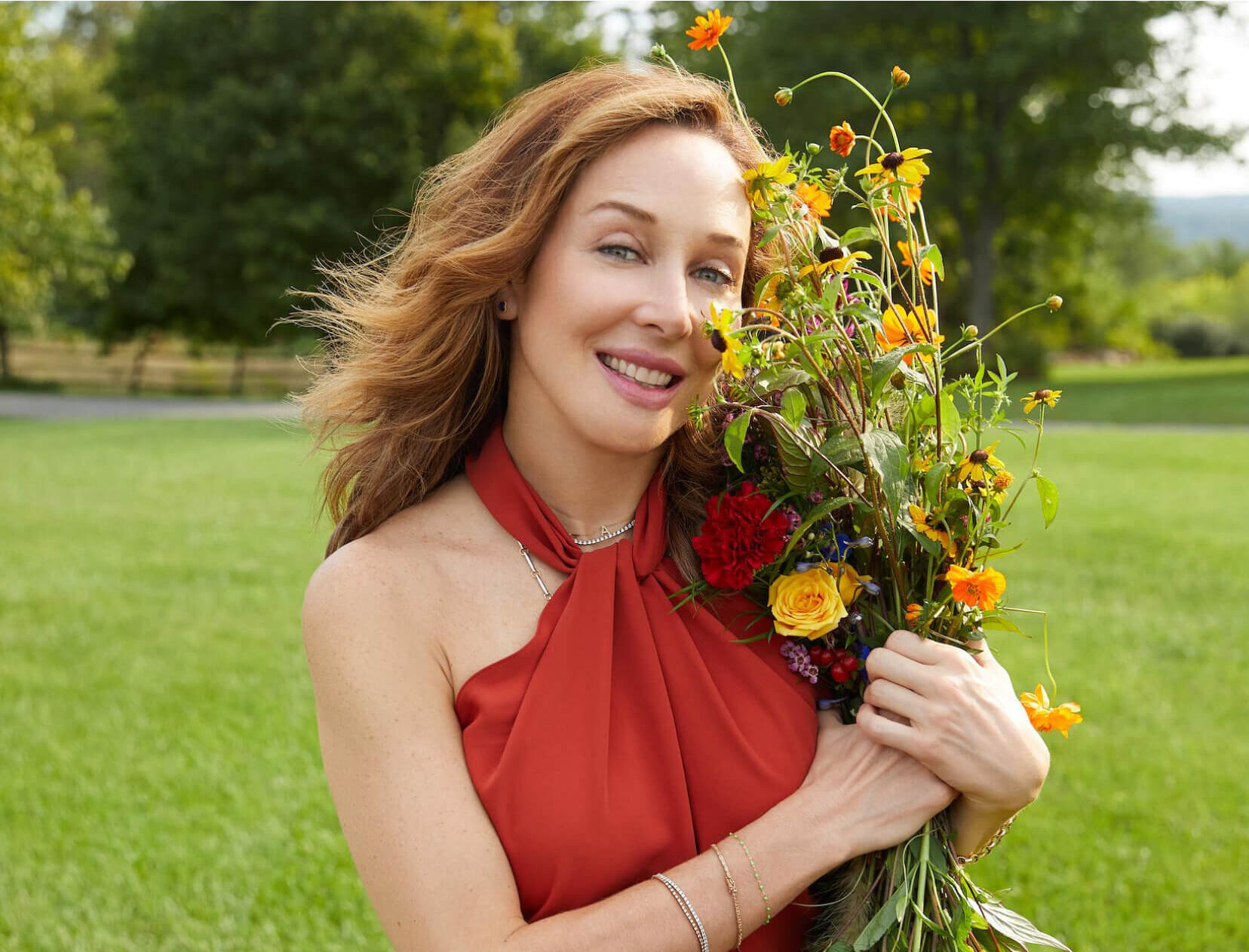 What's good for the planet can also be good for your skin. Just as organic and biodynamic farming (the latter is a form of regenerative agriculture pioneered by Rudolf Steiner in the 1920s) changed the conversation around food, regenerative farming—the practice of rehabilitating and strengthening degraded soil and ecosystems—is changing the clean beauty landscape.
Case in point: A 2022 study on soil health and nutrient density showed that vegetables grown from regenerative farming techniques had higher levels of minerals, B vitamins, and phytochemicals than those produced from conventional farming practices, a finding that's relevant to botanical skin-care ingredients as well as the food we eat. "Regenerative farming provides a ton of benefits for the planet: healthier soil, increased crop production, reduced greenhouse gas emissions, water system retention, and more," says Faith Appleton, founder of the Massachusetts-based beauty brand FaTH, who sources the ingredients for all her silky, rich, skin-nourishing formulas from regenerative farms.
Regenerative practices like cover cropping (plants are planted to cover and protect the soil rather than to be harvested), minimal- or no-tilling farming systems (to help protect soil and increase its ability to remove carbon dioxide from the atmosphere), using compost in place of fertilizer, and reducing or limiting chemical treatments like pesticides are all powerful techniques for maintaining soil health. "When we prioritize our soil health, we're able to make the most effective, nutrient-dense, and sustainable products for our customers," says Tata Harper (pictured above), whose much-obsessed-over clean skin-care company uses regeneratively farmed ingredients in every formula.
When Beauty Thinkers cofounder Claudio Castiglioni began working with a regenerative farm in Tuscany that had, in 2009, become the first farm in the world to be certified as zero CO2 emissions by DNV, he realized that the raw ingredients produced there—in particular the nutrient-rich olive water, a by-product of olive oil production—were next-level. "Hydroxytyrosol is one of the most powerful antioxidants in the world, and we're able to deliver so much more of it in our formulas," he says. The farm uses native plants as cover crops, never uses pesticides, and allows livestock to graze openly, contributing to insect diversity and soil biodiversity. "You think these are all small things, but they add up to big differences in what you're able to achieve," says Castiglioni, whose bestselling antioxidant-rich Boost oil is already legendary for its noticeable effects on skin.
How do you tell whether a brand sources ingredients from regenerative farms? The Regenerative Organic Alliance is beginning to gain momentum; in the meanwhile, here are a few of our favorite clean brands that are helping move the needle forward on regenerative agriculture.
FaTH
Apple Street Farm in Essex, Massachusetts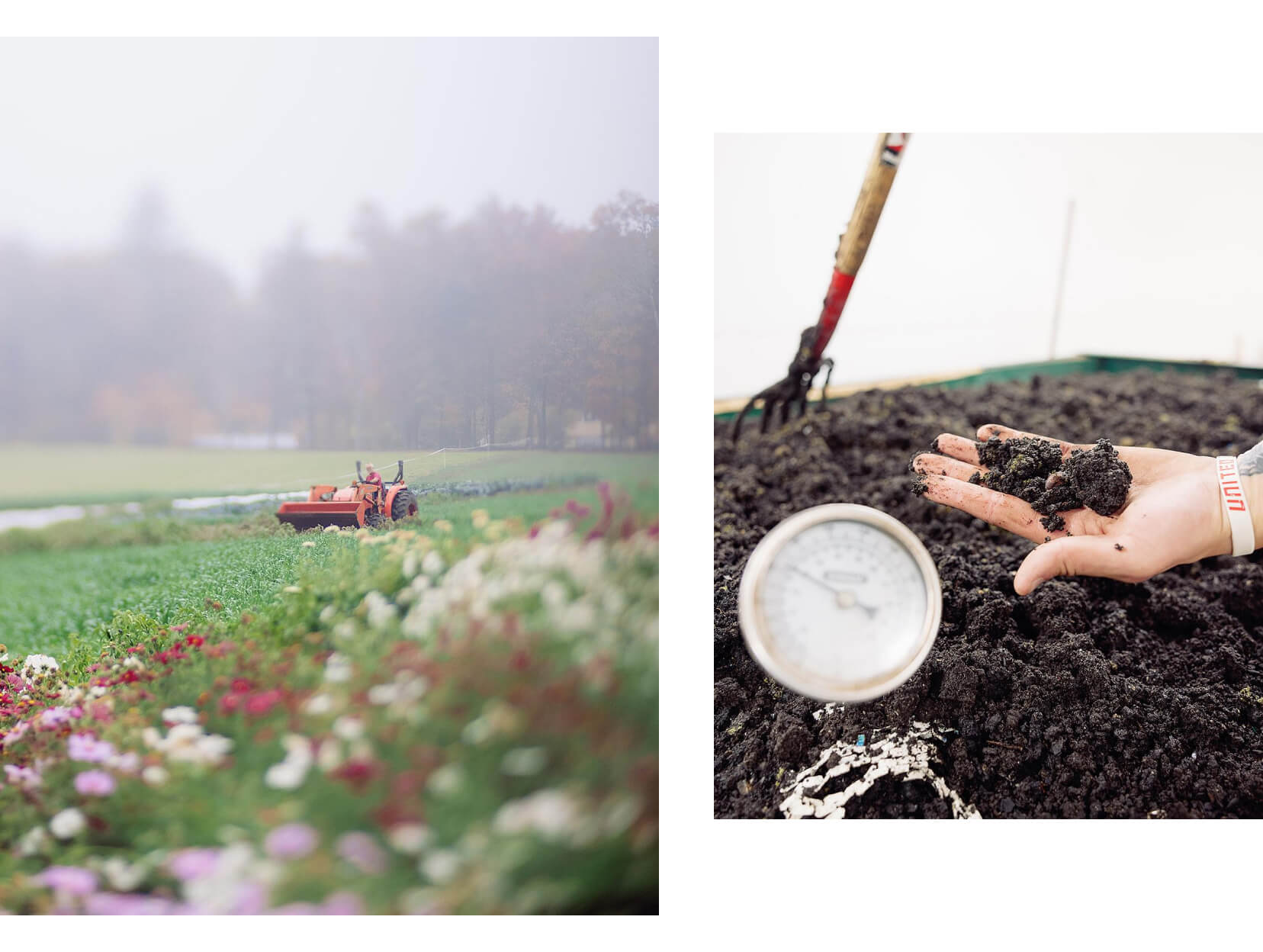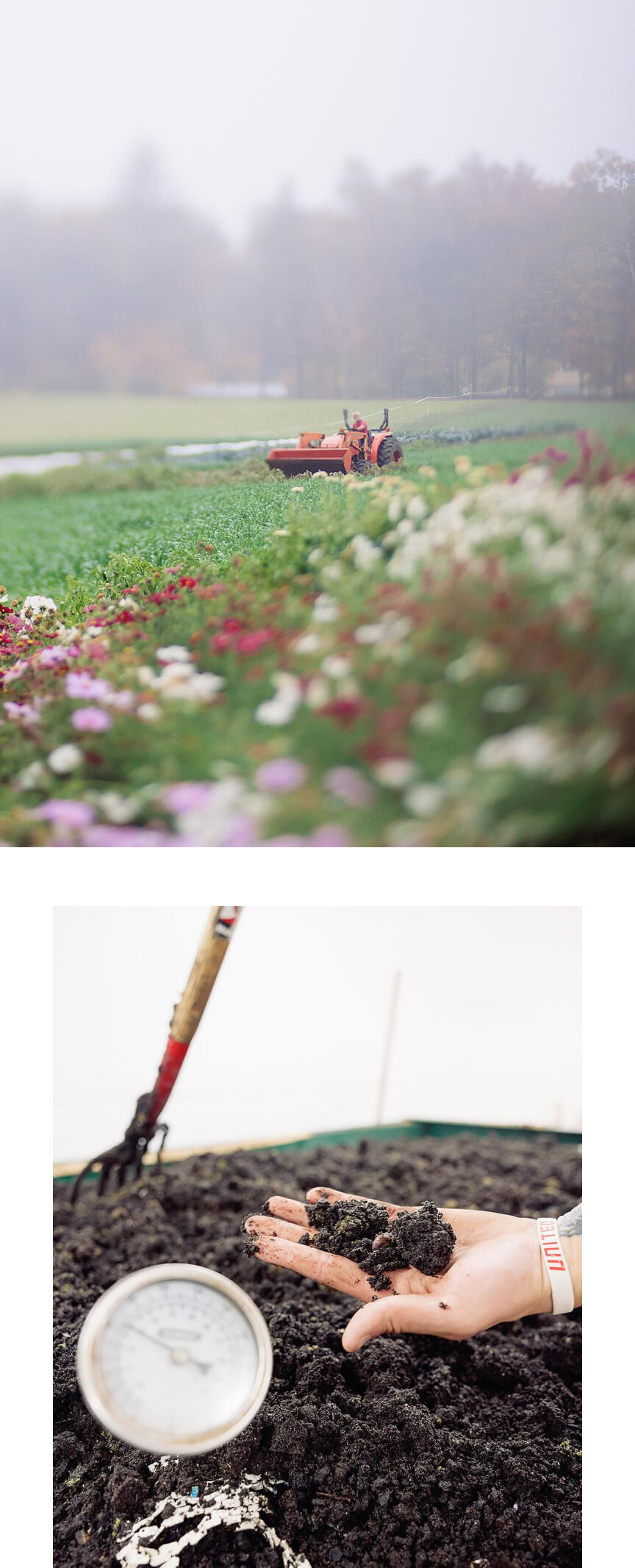 On an old Essex farmstead, FaTH runs what it calls a living research lab, growing and testing botanicals using regenerative practices. "We use cover crops, reduce our tilling, rotate crops, and spread compost," says Appleton. "And in our worm-casting vermiculture facility, we're able to influence nutrient cycling." How? They feed their worms a mix of nutrient-rich materials like food waste, leaves, grass, wood chips, and more, then liquefy the worm castings to create a spray that replenishes the soil—which increases resistance to fungal disease and other crop pathogens. As a result of these measures, they have no need for synthetic fertilizers, pesticides, or herbicides: "Our soil fertility has rehabilitated itself," she says. The farm now grows arnica, bergamot, borage, calendula, comfrey, lavender, German chamomile, Roman chamomile, helichrysum, rosemary, and sea buckthorn.
Furtuna Skin
La Furtuna Estate in Sicily, Italy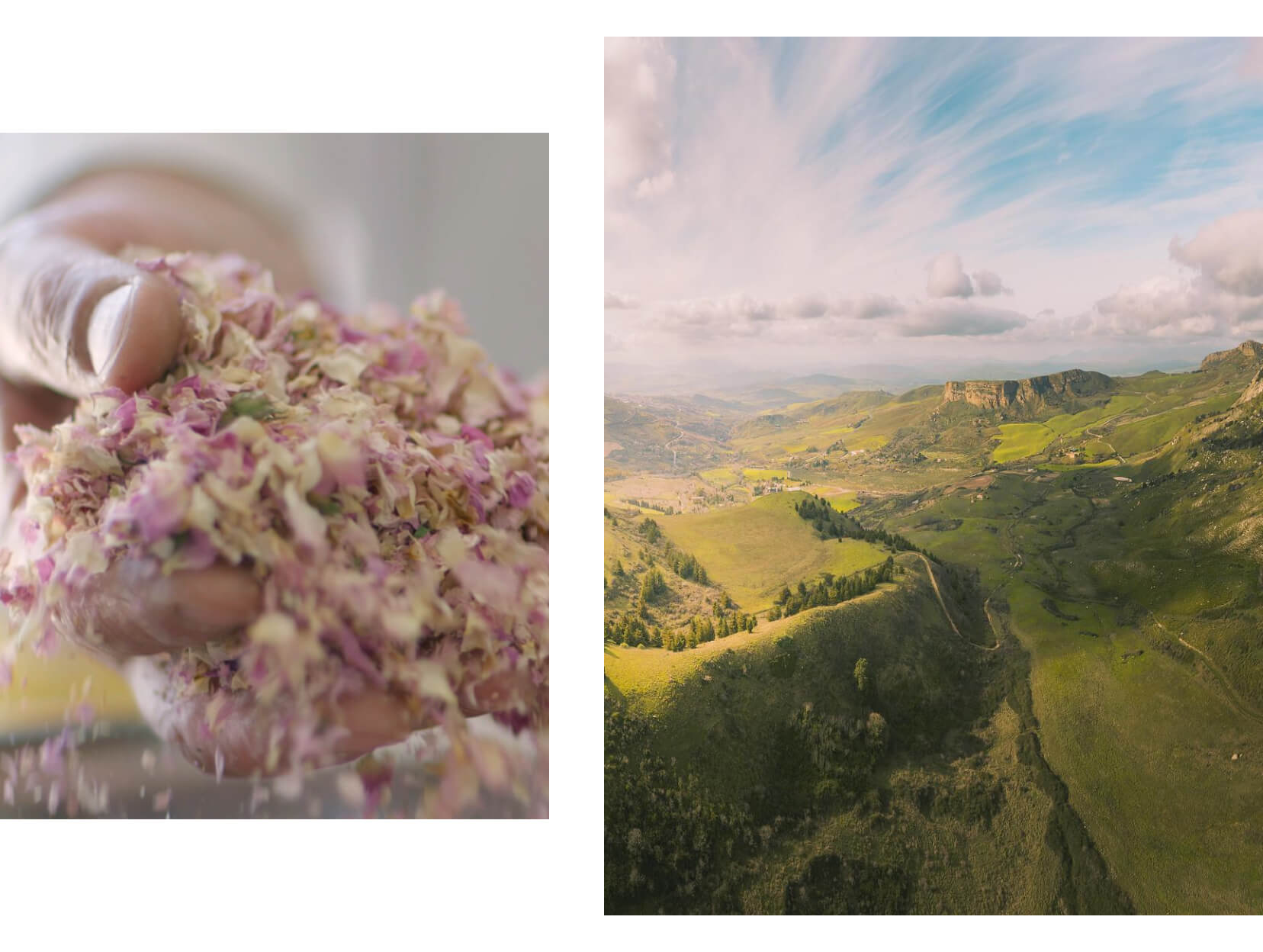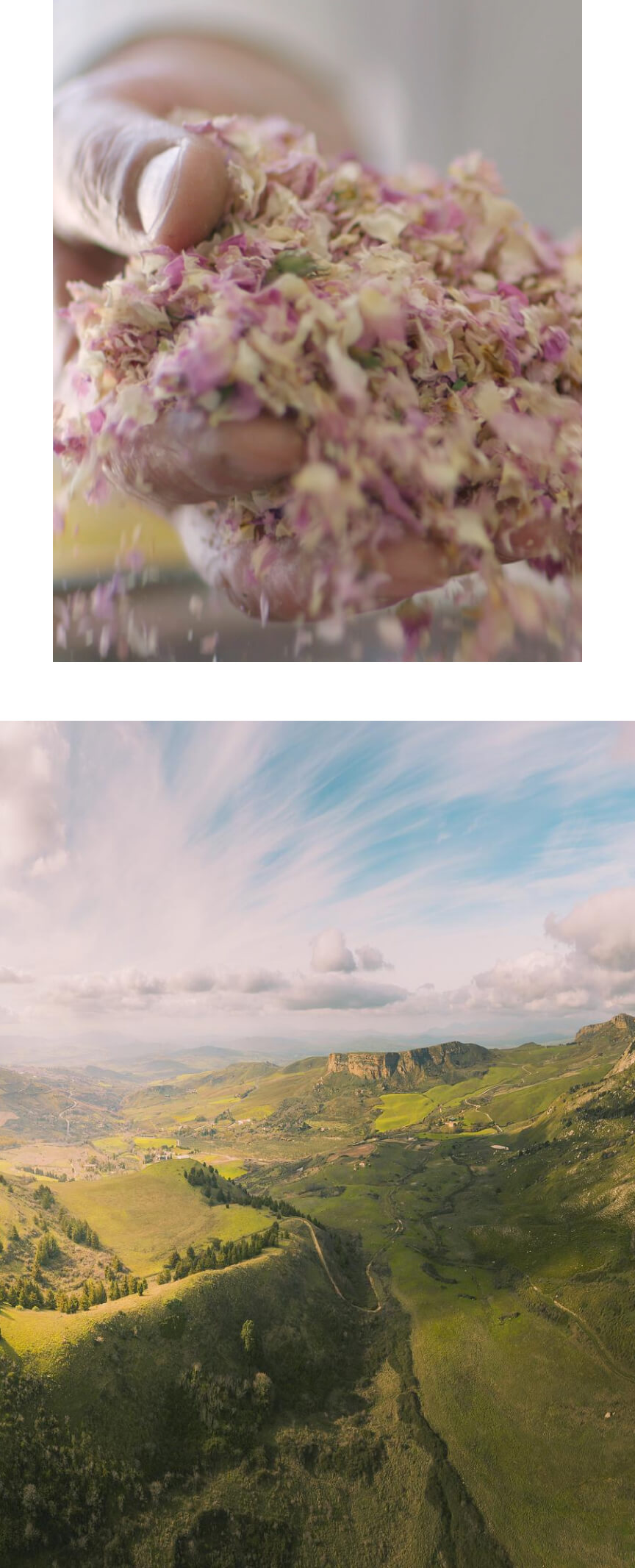 On La Furtuna Estate, Furtuna Skin's 800-plus-acre organic regenerative farm in the heart of Sicily, plant biodiversity thrives. "Among the 12,000 olive trees on the estate, a rare indigenous tree—Biancolilla centinara—continues to grow on our land after once being in danger of extinction," says Furtuna Skin cofounder and CEO Kim Walls. "Allowing our plants to grow in their natural communities and carefully hand-harvesting each plant produces powerful botanicals, so our products are rich in nutrients and antioxidants." Beyond that, Furtuna Skin is zero waste—it uses every possible part of the plant. Olive leaves help make antioxidant-rich olive leaf water (in the popular biphase oil), the pits are made into a natural exfoliating powder (a star ingredient in an upcoming product launch), and the olive fruit is the base for the bestselling skin-care formulas. The farm is also USDA-certified organic, meaning that no synthetic pesticides or genetically modified organisms (GMOs) are used. "We reuse processing waste from the olive mill as a fertilizer so that the surrounding 100 miles are completely free of pesticides," says Walls. "It's not only good for the land but it's also good for the workers who aren't exposed to those harsh chemicals."
Powerful Skin-Loving Essence




Furtuna Skin

Acqua Serena Micellar Cleansing Essence

goop, $85

SHOP NOW

Supercharged Moisture-Bomb Treatment Oil




Furtuna Skin

Due Alberi Biphase Moisturizing Oil

goop, $225

SHOP NOW
Beauty Thinkers
Fasola Bologna Estate in Umbria, Italy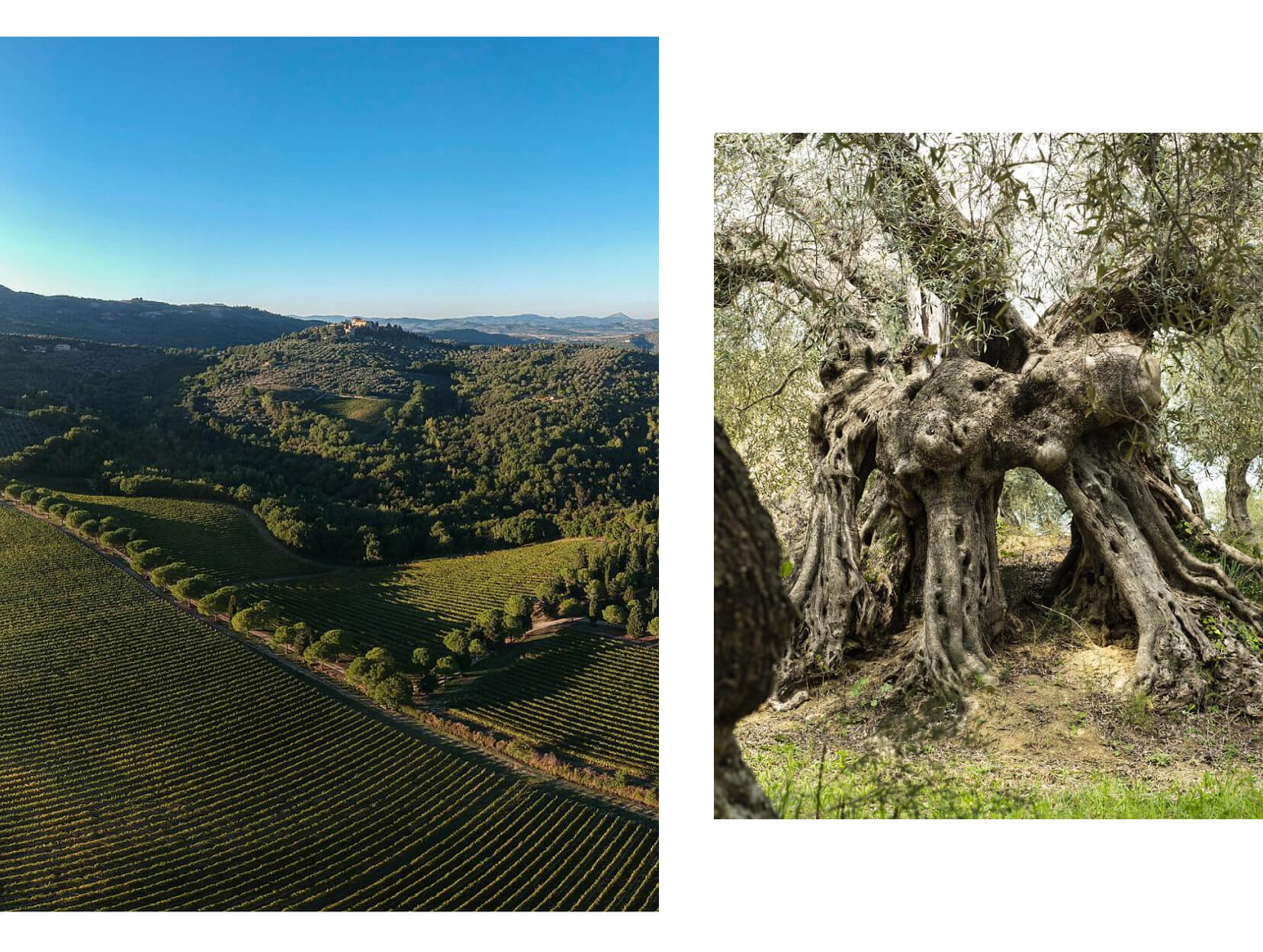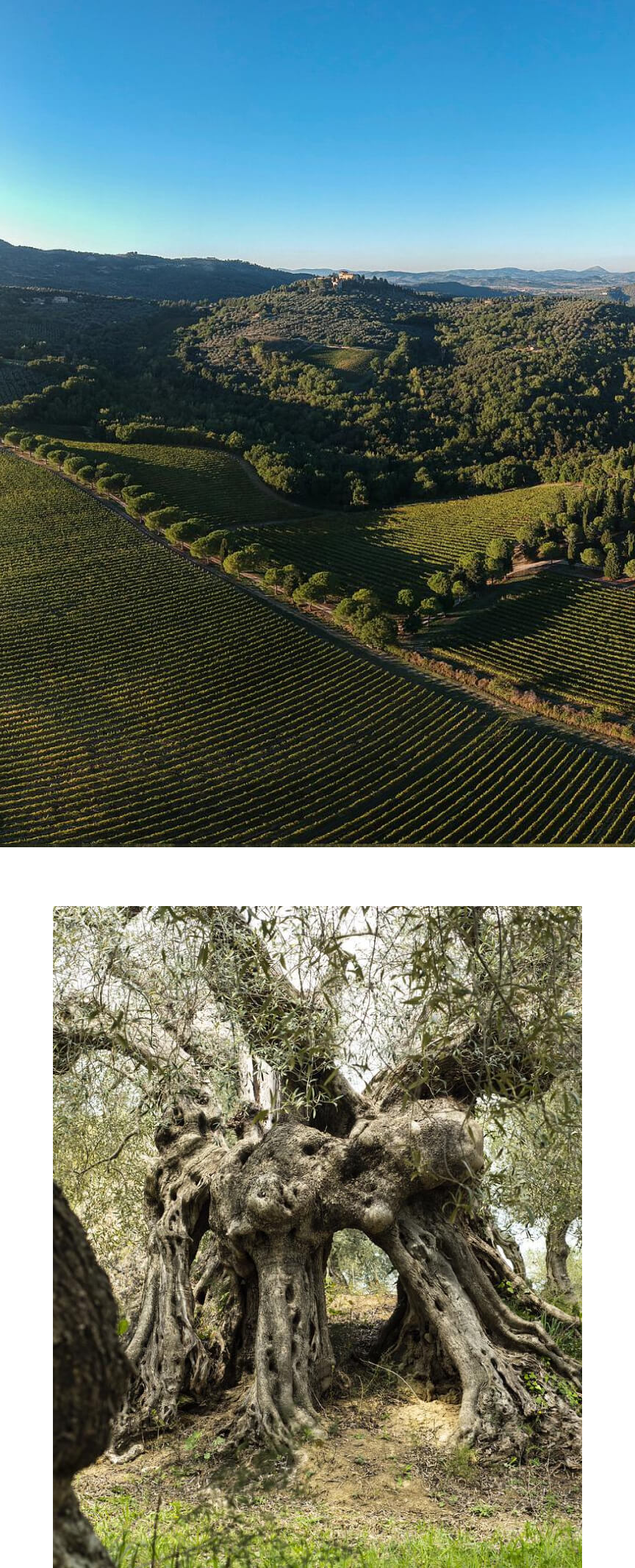 For the skin-care brand Beauty Thinkers, pairing up with a regenerative farm to source its olive antioxidant superingredient hydroxytyrosol was critical. "The estate focuses on 12 different varieties of olive trees, which are all indigenous to the area," says Castiglioni. "It's the best environment possible for these plants to thrive. When they thrive, they consistently produce high-quality olives, which are harvested for extra virgin olive oil and our incredible skin-care products."
Seed to Skin
Borgo Santo Pietro Estate in Tuscany, Italy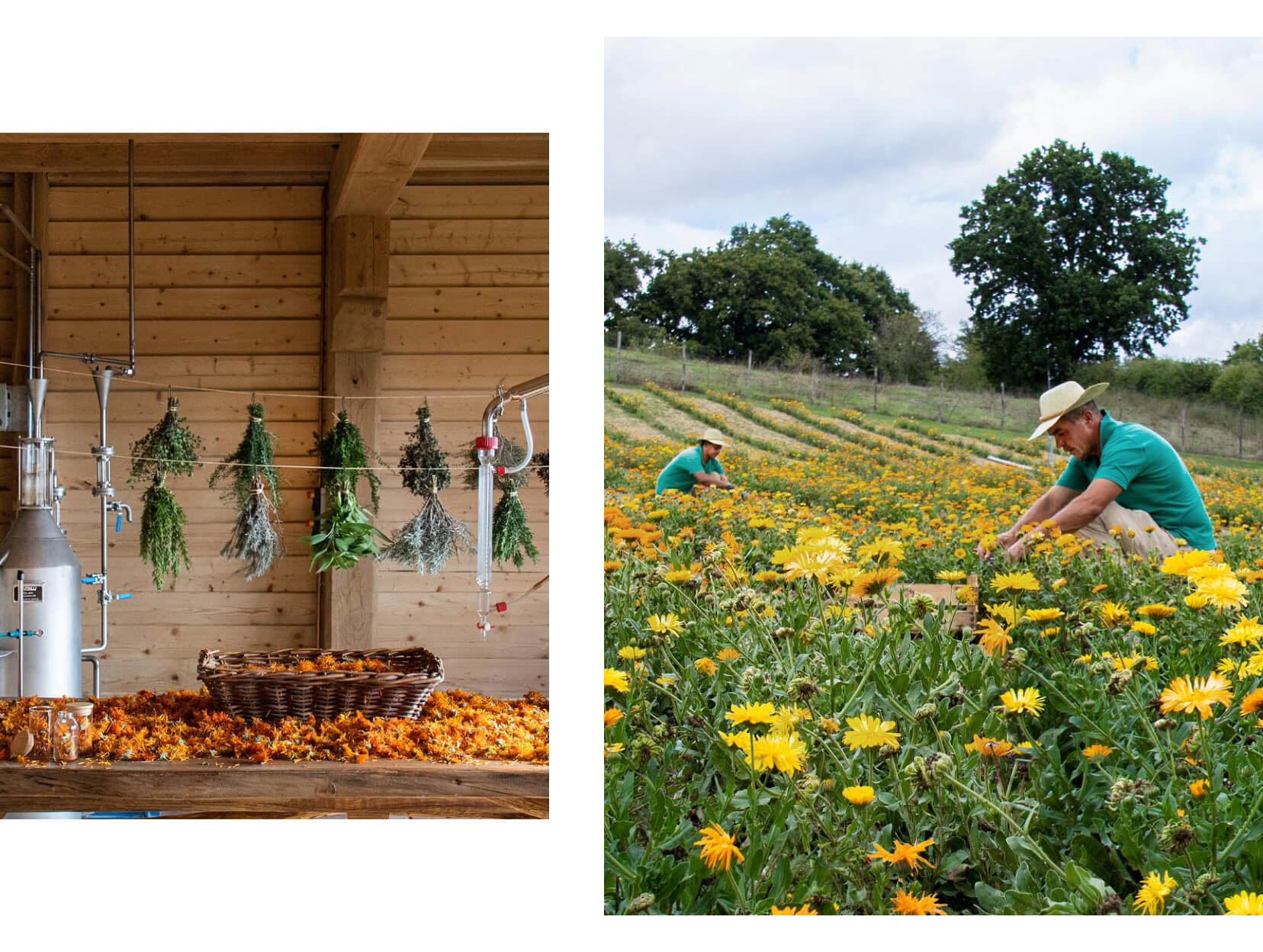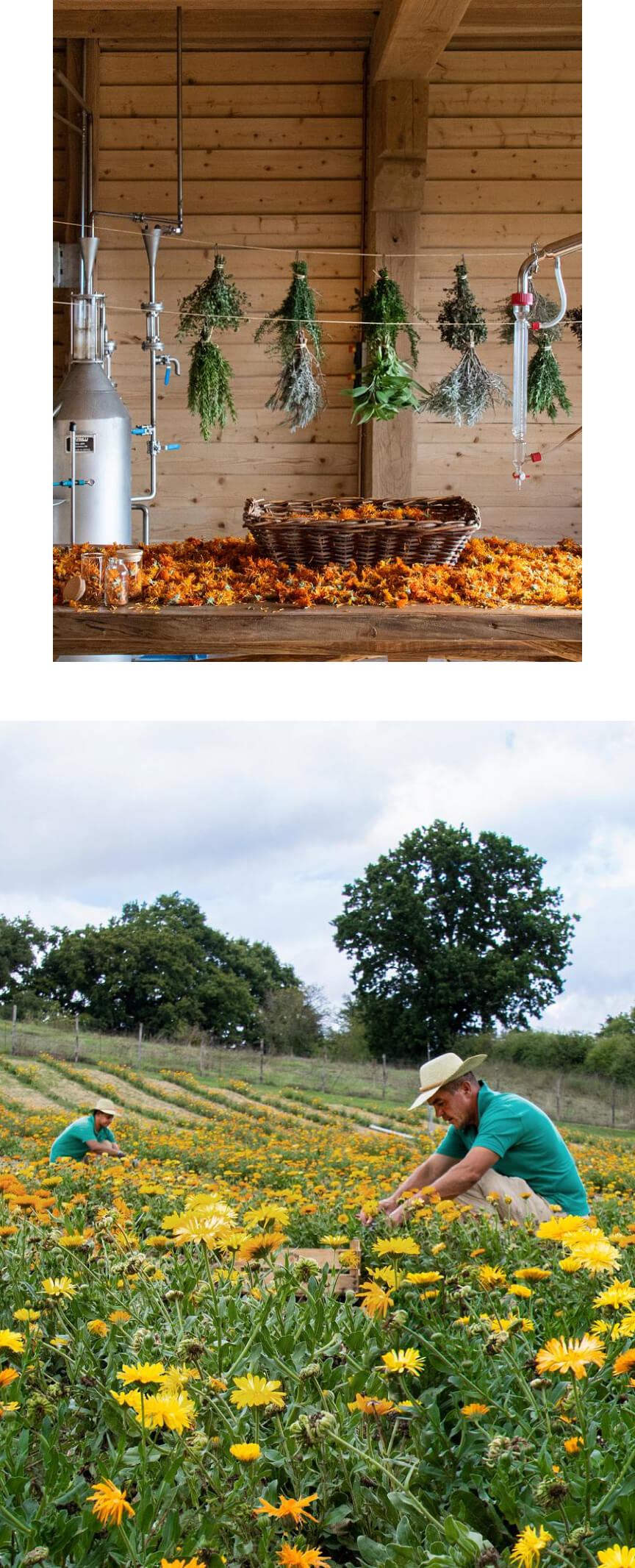 On Borgo Santo Pietro's sprawling 300-acre organic Tuscan estate, over 50 different regeneratively grown herbs, from calendula and rosemary to lavender and chamomile, make their way into Seed to Skin's beautifully luxurious skin-care line. What the brand doesn't grow itself it sources from microfarms around the world. The estate is also home to a lab, where all the innovative skin-care formulas are made, a spa, restaurants, and a hotel. Founder Jeanette Thottrup, who has been studying natural medicine for the past 20-plus years, says regenerative farming is the key. "Conventional crops now hold less than a quarter of nutrients today than they did 50 years ago," she says. "Intensive monocrop farming clearly depletes soil. Without soil health, you don't have any powerful nutrients in your botanicals for formulations." To nourish the soil, Seed to Skin uses mature sheep manure to fertilize the vineyard, vegetable gardens, and herb fields, as well as a natural decoction of macerated horsetail, nettle, and garlic to help fight diseases and insects.
Beautifully Scented Restorative Body Oil




Seed to Skin

The Serenity Time Defying Dry Body Oil

goop, $162

SHOP NOW
Tata Harper
Champlain Valley, Vermont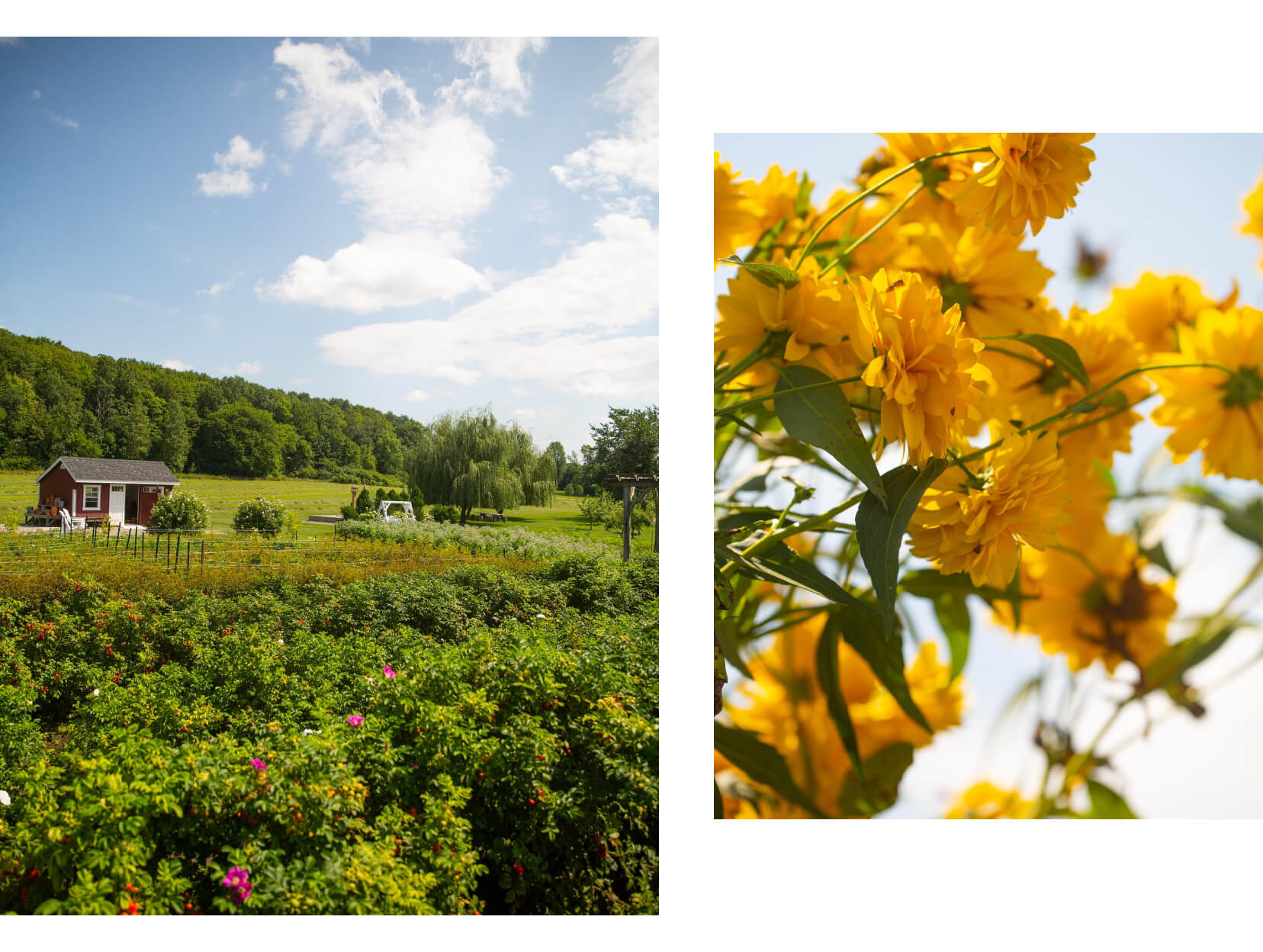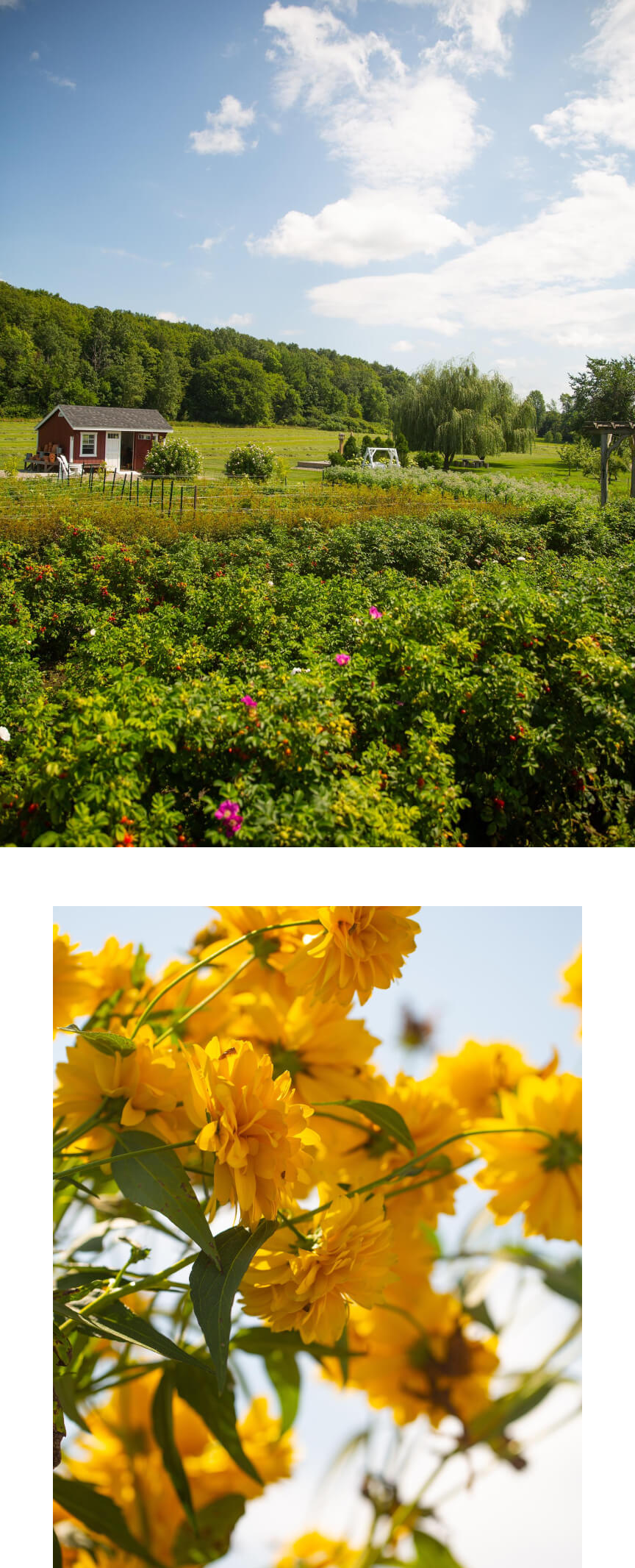 Doreen Knauff has been the company's garden manager for over a decade; she and her team tend lush organic regeneratively farmed gardens filled with calendula, borage, alfalfa, meadowsweet, arnica, chamomile, and lavender. "She monitors the entire process to guarantee every herb is given the attention and care it deserves from start to finish," says Harper. In May, during what Harper calls Vermont's mud season, the team uses rain barrels to conserve water, removes weeds, and preps the soil for growing season by adding a nutrient-rich composted mix of food scraps and yard waste to supercharge the soil. The lively honeybee population also thrives (thanks in part to the zero-pesticides policy) and pollinates. The result? The brand's special proprietary skin superfood blend that goes into nearly all the formulas.
DAMDAM
Aizu-Wakamatsu, Japan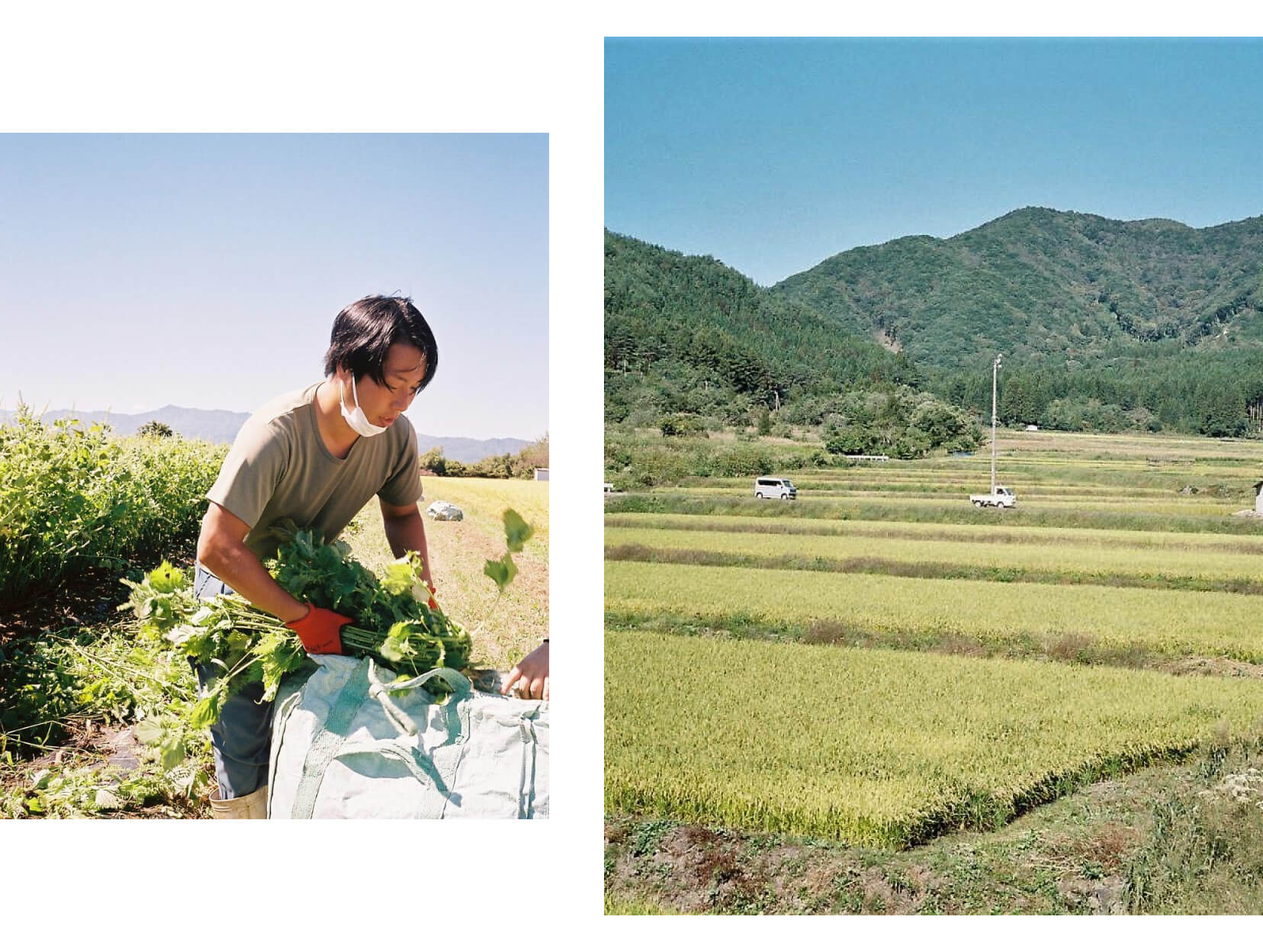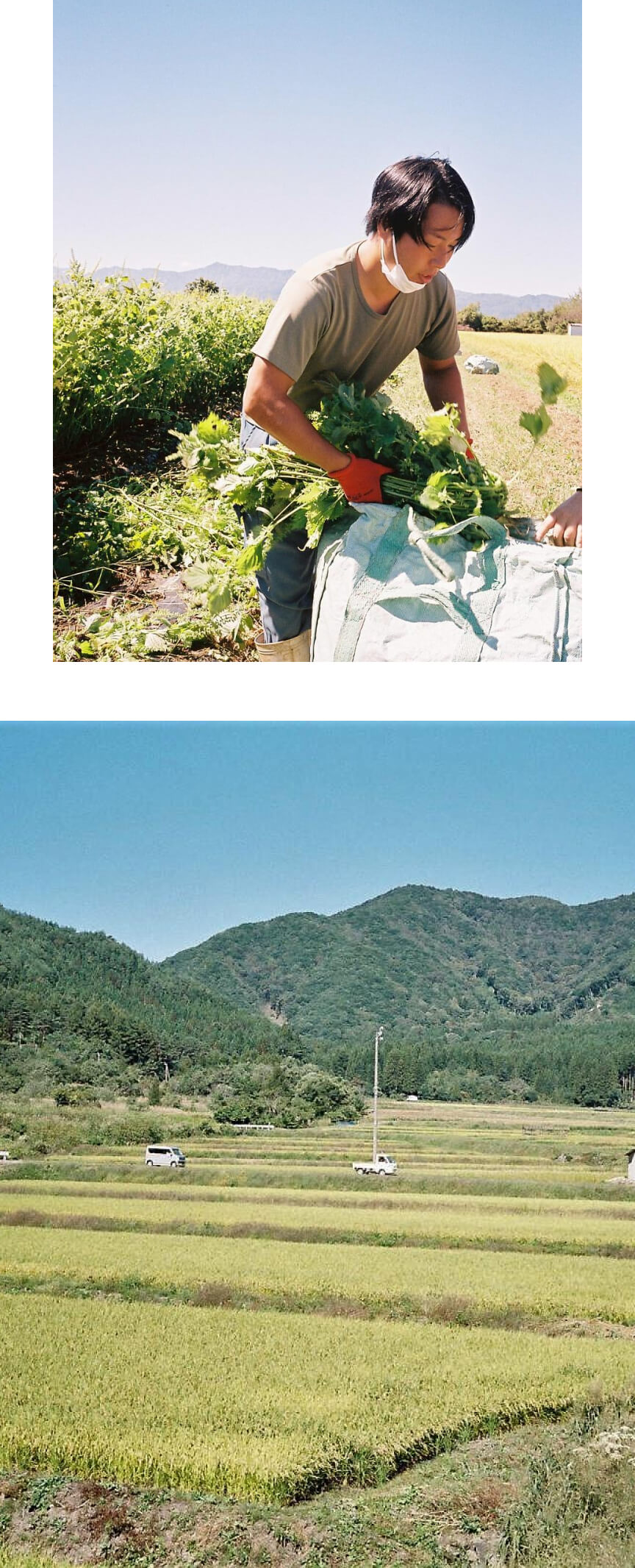 The star ingredients in DAMDAM's popular J-beauty formulas like shiso and Japanese rice are all sourced from local, family-run regenerative farms. The residue from shiso distillation is actually repurposed as compost. In supporting Japanese regenerative farms with their purchasing power—the farms they work with don't use pesticides or tilling and focus on crop biodiversity and soil replenishment—DAMDAM's founders strive to help rehabilitate Japanese farmland as a whole.