How to Pack a Weekend Bag—Strategically
Created with S'well
We cover things we're into and think you might be, too. If you purchase through an external link here, goop may earn a commission.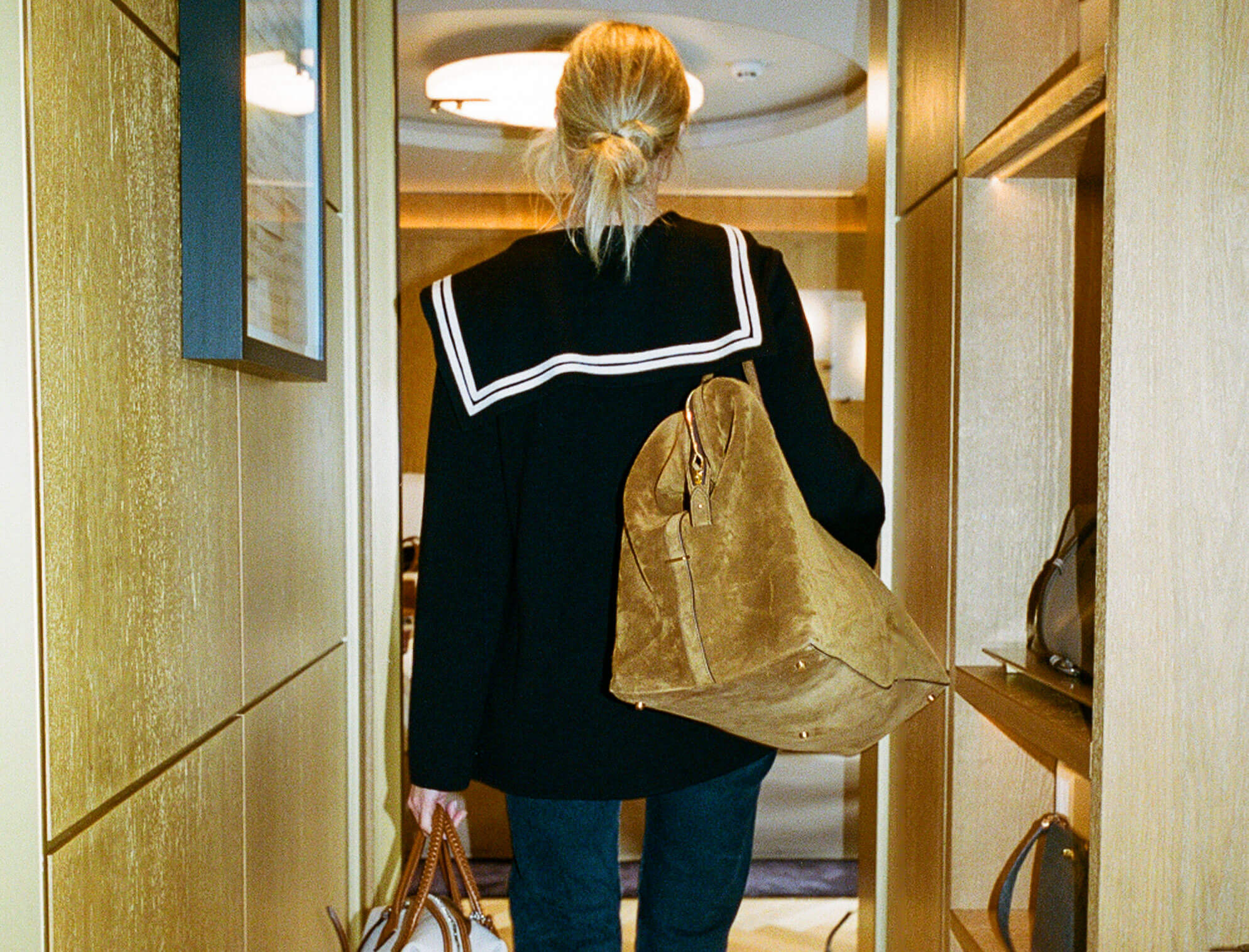 Photo courtesy of Métier
Memorial Day weekend is only three sleeps away, so we put together a simple four-point packing plan for those of you going out of town.
1
CHOOSE THE RIGHT BAG
No need to break out your rolling suitcase; a weekender will suffice. We love Métier's version because it's both chic and functional, crafted from a beautiful (and surprisingly lightweight) Italian suede that looks even better after you beat it up a little. Side tabs let you expand or collapse the bag as needed. The base curves around your body for comfortable carrying. And a hidden external pocket keeps those often-reached-for items—phone, wallet, passport—close at hand.
2
PLAN AHEAD—THEN STREAMLINE, STREAMLINE, STREAMLINE
Space is limited, so planning your outfits ahead of time is key. Focus on hardworking pieces—like a swimsuit that doubles as a bodysuit or a sweater you can throw on with jeans or a dress—and unfussy fabrics like denim, cotton, and cashmere. Which brings us to the packing itself: Shoes go in first (in dust bags, so they don't transfer dirt onto your clothes), followed by the heartier items—these are your jeans, your pajamas, your workout gear—which you'll roll to maximize space. Finish by carefully folding the more delicate pieces and placing them on top.
3
ACCESSORIZE WISELY
The goal here is to pack only what you'll use. Headed somewhere sunny? Gold-rimmed aviators are probably a good idea. Exploring a new city? Bring a bag that will fit your camera, a portable charger, and some snacks. And if you're the kind of person who feels naked without jewelry, pick a couple of lightweight pieces that you can wear everywhere (and with everything).
4
BRING THE LITTLE LUXURIES
"Little" being the operative word here. We're talking TSA-friendly versions of the full-size skin, hair, and body products you use on a daily basis—shop the minis here—and a sleek insulated stainless steel water bottle you can slip into the aforementioned bucket bag.