The European Parliamentary Research Service (EPRS) suggests stricter supervision of the crypto market to enhance stability and foster growth.
With the adoption of the Markets in Crypto-Assets Act (MiCA), EPRS emphasizes the need for a robust regulatory framework beyond the European Union (EU).
The European Parliament underscores that the EU's financial system and autonomy remain vulnerable due to its dependence on the actions of non-EU countries.
The report states that the lack of proper crypto regulation will undermine financial stability and reduce market attractiveness. At the same time, the massive use of stablecoins is the main problem.
EPRS provided a report on the status of cryptocurrency regulation outside of Europe. In the United States, regulation remains fragmented with multiple stakeholders involved, indirectly affecting regulatory clarity and certainty.
"Zooming out to look at the global regulatory landscape, countries are taking a great variety of approaches to the rise of crypto-assets; at least 19 sovereign jurisdictions have taken action on them so far."

EPRS report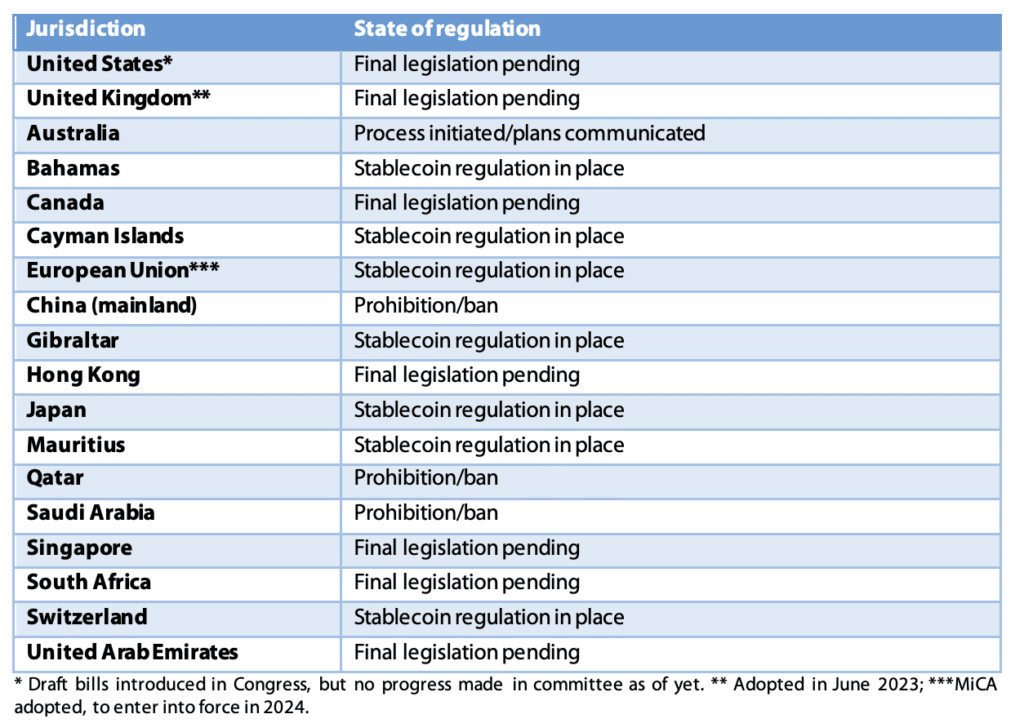 In spring, the EU adopted crypto market requirements known as MiCA.
These regulations will be effective from December 2024 and aim to facilitate the entry of crypto firms into the European market.
Starting in 2025, crypto transactions will be subject to supervision. Crypto exchanges will be obligated to report transfers to private wallets exceeding €1,000 to regulators.
Numerous countries have expressed support for the EU's move to regulate crypto. The United States, in particular, has considered using MiCA as a model for its own regulations.