5 Luxe Road-Trip Stops on the California Coast
Created with Maserati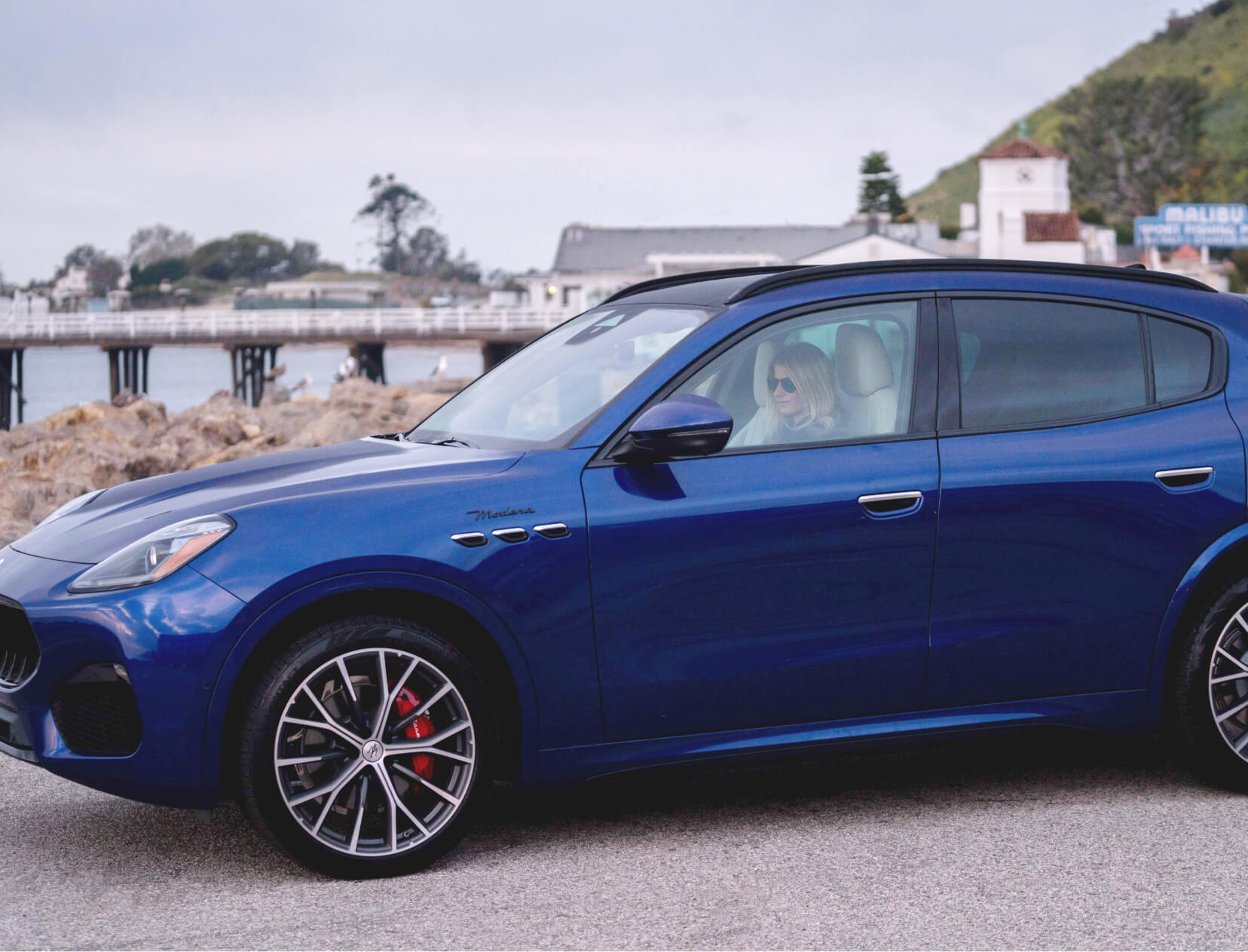 From San Diego to San Francisco, the Pacific Coast Highway conjures a sense of real-life magic—pristine beaches, zebras roaming the hills of San Simeon, sea cliffs studded with soaring redwoods. It's also 600 miles and a 12-hour drive. Sure, PCH isn't the easiest or fastest way to get from city to city, but that's not why you do it.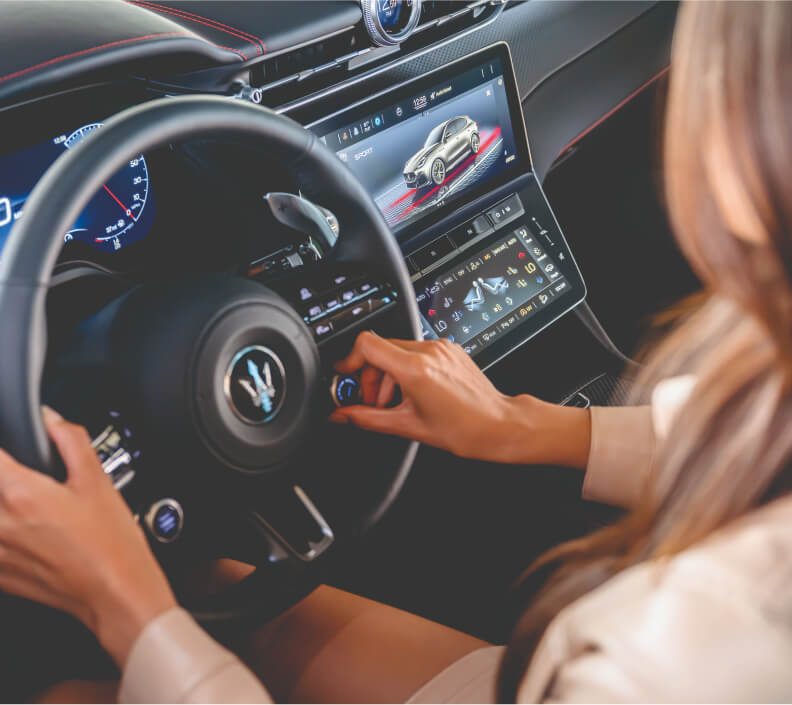 If a leisurely, luxe trip up the California coast is calling, we've rounded up five worthy stops along the way, each good for at least a couple of days of rest and relaxation. And if you do it right, even the hours of driving can be a cush job. Our current dream ride is the new Maserati Grecale. It's outfitted with lush leather and a top-tier sound system, feels roomy even with a week or two of your life packed into it, and is plenty powerful to propel you up PCH, on off-road day trips, and wherever else you take it next.
2023 MASERATI GRECALE SUV, FROM $63,500
Photo courtesy of Maserati
SAN DIEGO
STAY
On the hills above Del Mar, Rancho Valencia Resort and Spa includes a collection of hacienda-style casitas and villas, a restaurant, and a solid spa spread out over 45 acres of tranquil gardens and citrus groves. The rooms are appointed with fireplaces, soaking tubs, and plush beds deserving of late mornings and early nights. The spa is as renowned for its massages and steam rooms as it is for open-air yoga and Reformer Pilates.
The restaurant, The Pony Room, is known for tequila cocktails and fine wines—and excellent eggs Benedict in the a.m.

Photo courtesy of Rancho Valencia Resort & Spa
EAT
Rancho Valencia concierge Julie Garofalo points to Michelin-starred Jeune et Jolie for four-course French, MARKET for super seasonal new American, and Pacific Coast Grill for ocean vistas and oysters on the half shell.
DO
There's quiet luxury in strolling through the Torrey Pines nature reserve, seeing rare flora and fauna, and climbing down rocky cliffs to secluded beaches.
MALIBU
STAY
Nobu Ryokan is sandwiched between PCH and the exclusive Carbon Beach—to which guests have access, yes—and with just 16 rooms, it feels like a perfectly private hideaway. The hotel marries the distinct minimalism of traditional Japanese ryokans with the coolness of the California coast. Guests will find teak tubs, sweeping sunshine, and handpicked details, like Italian sheets and linen robes.

Photo courtesy of Nobu Ryokan Malibu
EAT
Nobu is top of mind, naturally. And ryokan guests get priority access to reservations. Make a languid afternoon out of yellowtail sashimi, spicy tuna crispy rice, and lychee martinis.
In Topanga Canyon, Inn of the Seventh Ray evokes storybook romance—people come as much to sit in the garden's intimate nooks as they do for the seasonal risotto and curated wine list. Café on 27 has a similar appeal: simple (and expertly executed) breakfast and stunning views of the canyon from an airy patio.
DO
A daily itinerary in Malibu is exactly what you think: watching the surf scene at Surfrider, hiking in Tuna Canyon, and sunbathing (all over).
MONTECITO
STAY
In the pristine seaside enclave of Montecito, Rosewood Miramar Beach has bungalow-style suites outfitted in calming creams and blues. Its beach is pristine. This is the kind of place where the details are thoughtfully taken care of so guests can focus on the important stuff: making dinner plans and a dent in a good novel.
At the risk of tooting our own horn, the on-site goop store carries an expertly curated selection of vacation-ready clean beauty, outfits, and fine jewelry.

Photo courtesy of Rosewood Miramar Beach
EAT
At the Rosewood, there's the Manor Bar for innovative cocktails and small bites; AMA Sushi for omakase and Santa Barbara uni; and Caruso's, helmed by chef Massimo Falsini, for Michelin starred Italian. And if a picnic with a bespoke menu and wine pairings sounds like just the thing, consider it arranged.
All that, plus the allure of Montecito's thriving food scene. Bettina slings fantastic pizza, Merci is great for organic pastries and light lunches, and Oliver's serves plant-based new American on a candlelit patio. Rori's is our go-to for a double-scoop—vanilla bean? black pepper pistachio?—in a house-made cone.
BIG SUR
Note: As of right now, after intense winter weather, a slice of PCH south of Big Sur is closed due to landslides, fallen rocks, and flooding. There is not yet an estimated reopening date.
STAY
Camping. (Stay with us a moment.) At Treebones Resort, beyond its collection of rustic yurts, there are two glamping sites that put you in harmony with the coastline. They're called the Autonomous Tents—autonomous because they run on their own solar power—and they might be the best way to do camping in the Big Sur area. En suites, vaulted ceilings, wood-burning stoves…and did we mention 180-degree views of the ocean and the sweeping, starry sky?

Photo courtesy of Kodiak Greenwood
EAT
There's just a speckling of restaurants in the Big Sur area, and most are 45 minutes from Treebones, so you can't expect to pull off the road just anywhere. The move is to pack up snacks and other basics on the drive in so you have something to fall back on when you're away from Treebones's impressively good breakfast buffet, packed picnic lunches, and prix fixe and omakase dinners.
DO
Plan to make an all-day stop at Esalen, the legendary retreat and spiritual heart of the California coast. Book a massage—Esalen has its own distinct style that emphasizes the experience as an inward journey—and you'll also get day access to the grounds. People come here for the hot springs alone, but there are also drop-in classes on Gestalt psychology, soul-moving ecstatic dance, and the collective consciousness of honeybees.
SAN FRANCISCO
STAY
At the Proper's San Francisco outpost, the interiors are eclectic but immaculately considered thanks to Kelly Wearstler (who does the design for all the Propers). It's central enough in the city that you can get anywhere from here pretty quickly—ideal for taking advantage of SF's energetic ecosystem of bars and restaurants.

Photo courtesy of San Francisco Proper
EAT
On the dining front, the Proper knocks it out of the park. Aside from the fact that it's remarkably pretty, Villon impresses with its inventive vegetable dishes. It's all tapas and aperitifs at La Bande. And upstairs, Charmaine's is that San Francisco rarity: a rooftop bar (the city has a vibrant rooftop culture in its residential neighborhoods, but rooftop restaurants are still few and far between).
A short ride away, Mister Jiu's in Chinatown has a Michelin star, a James Beard Award, and a totally sexy cocktail bar, Moongate Lounge, upstairs. On Fillmore, Jane makes great pastries and bread, Copra is new and buzzy for southern Indian and Sri Lankan, and State Bird Provisions offers something different—and always delicious—every time you're there. Flour + Water in the Mission opened in 2009 but still books out a month in advance. They keep a handful of spots for walk-ins—if you show up at opening, they can almost always fit you in. But if you have an hour to burn, Trick Dog, one of the best bars in the city, is half a block over.